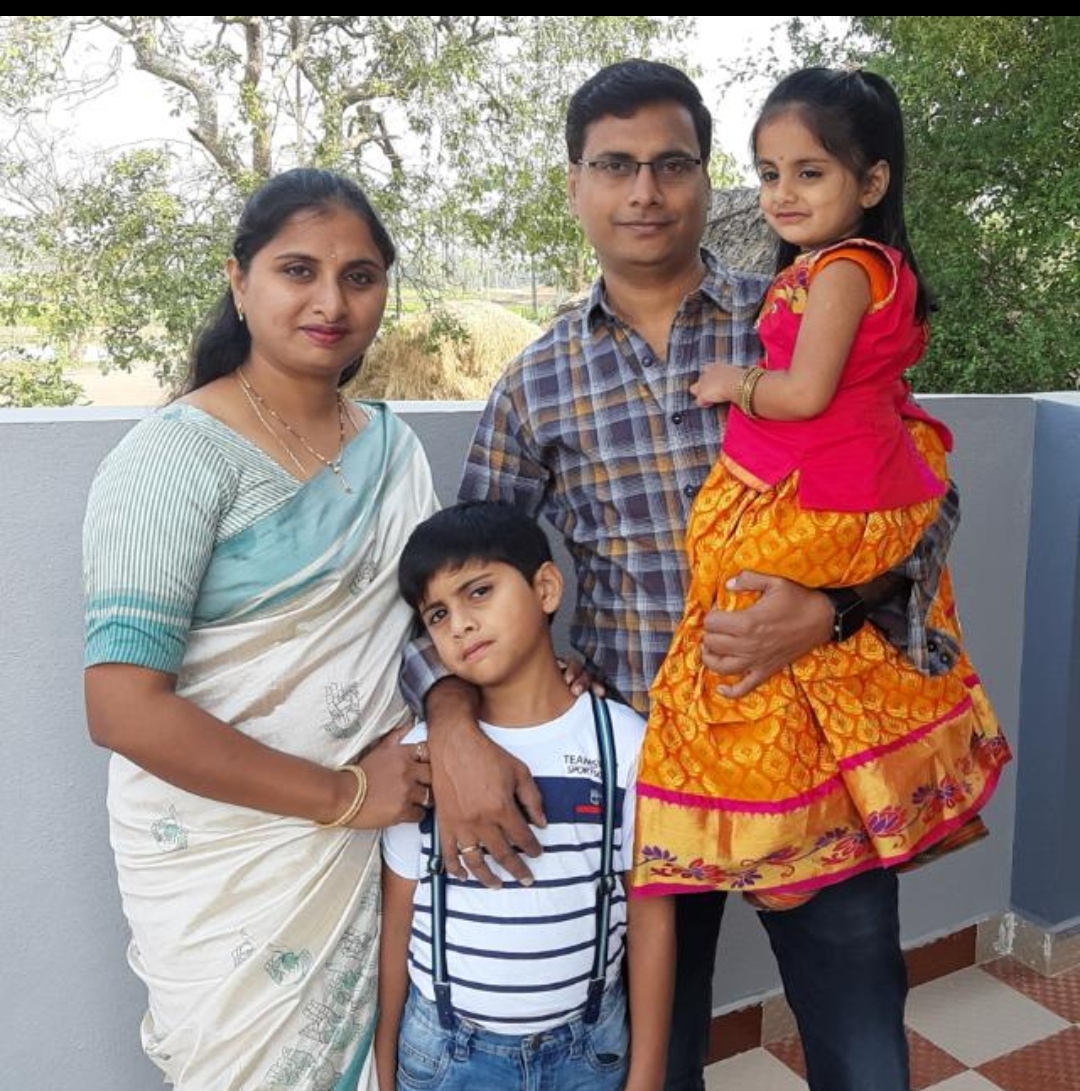 This is Padmaja Kamisetty,  mother of Arohi Kamisetty. 
It gives me immense joy and pleasure to be associated with the Magic Spell as this is place where my child is in  safe hands and we feel it more approachable in any aspect. 
To mention, at Magic Spell everyone works with dedication, 
*The Management is good at planning and updating with new methodologies.
* The Teachers are more child friendly and caring with a smile which is a pre requisite for the pre school teachers. 
* Not to leave them behind,  the supporting staff like aunties, driver and security everyone of them are too good at their work. 
The saddest part is that,  as my child is going to UKG now, this is her last year at Magic spell and the scariest part for me would be to find a such a great school for her in par with Magic spell. 
However looking back we have no regrets but only beautiful memories associated with Magic spell which we will cherish for a life time and overall it's a great school with holistic nature.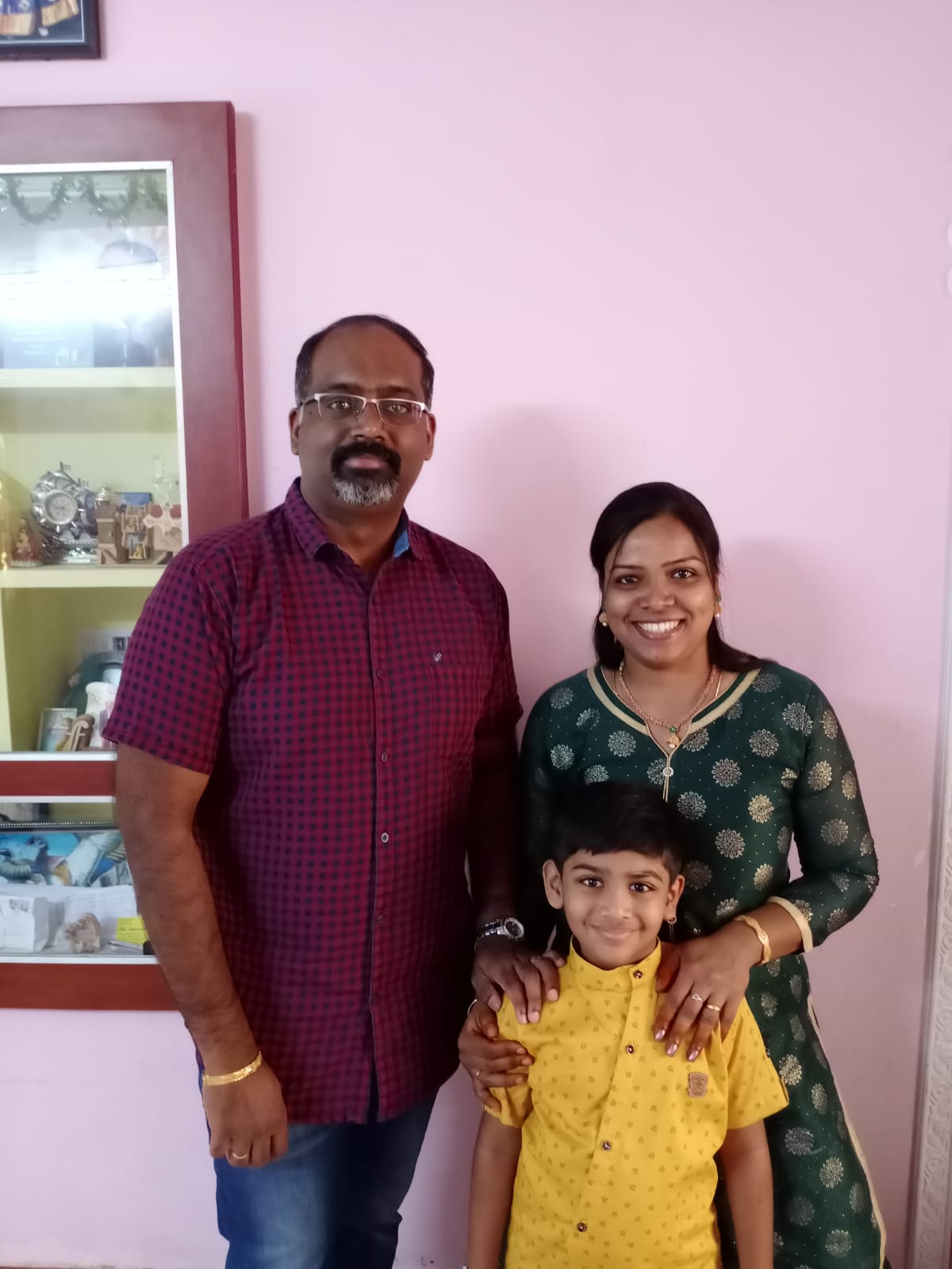 It has been already 2nd Year into Magic Spell Preschool for our Son Geffrey who is always questioning when is school reopening after any weekend or after any holidays, this shows how our son was eager to learn and enjoy his school days in Magic Spell .
We would like to thank his class teacher and school management who are providing very good learning atmosphere in the school. Our son has developed a good writing and learning skills through interactive work especially through the story telling with a skit demonstration was a stand out for my son's knowledge. He has developed a very good writing skills especially cursive writing in this age is outstanding practice given by the class teachers. Other skills like art and craft work for every month in the school was also exceptional with good teaching method and practical way of teaching for the school kids.
We are very much thankful for our God for showing us Magic Spell preschool has the first step in my sons future.
Grace & Cyril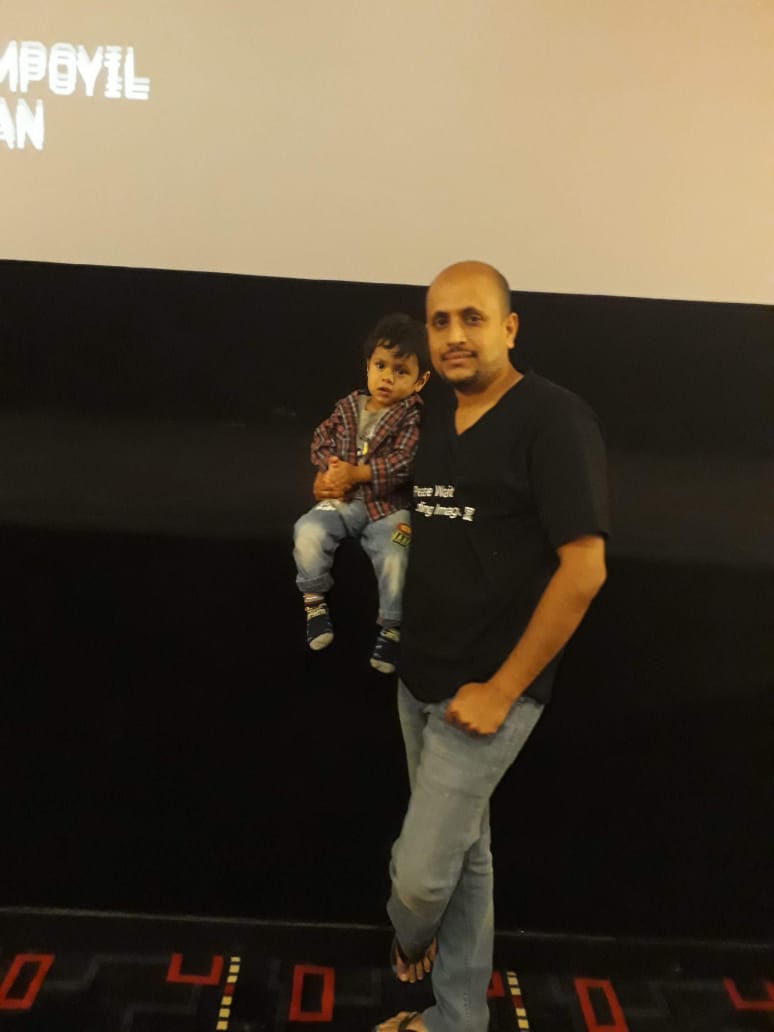 It's been a year that my son, Jishnu has been going to Magic spell preschool and he has always been very happy to go to school.  The curriculum magic spell follows, the different activities, way of evaluation, it's reputation, teaching styles, recognition of child, the exposure given to children are all the key aspects for a great school.
From holding the pencil to making him an independent boy, the efforts of teachers are commendable.  Not to miss, the school celebrates its sports day, annual day and other events in a very high scale.
I can be at ease when my son is at school knowing he is cared for, safe and in a place that facilitates his future success.  I would like to thank the management, teachers and staff who have really worked hard to bring out the best in my son.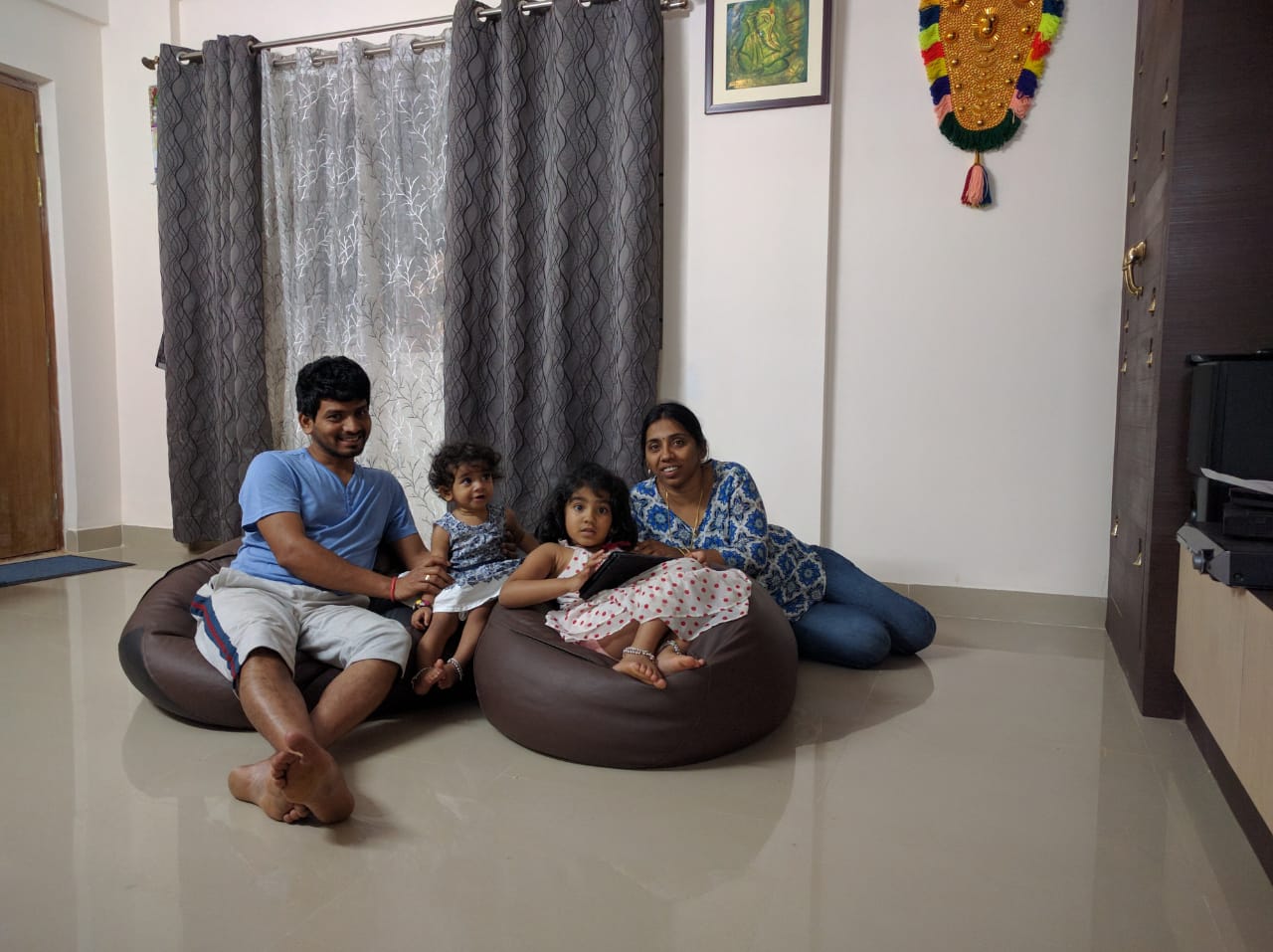 I wanted to take a moment to thank you and your staff for how wonderful you have been to my daughter studying and mainly speaking. She has had and extremely successful experience. She loves coming to school,and doing activities,live theriotical shows on stories for clear understanding for kids,field trips and mainly explainng each and every topic with live explanation.As a mother am very much satisfying to join my daughter in magic spell school.Always encouraging kids in speaking,playing, learning and also most important every morning kids going to the school with smile, greetings their class teacher with a good manner and coming to prayer with teachers they r singing it's very much happy to see and sometimes we r also singing outside with them . Every single one of her teachers has been kind and loving, understanding and helpful. From what I hear and from the few times I've observed, she has been focused and participated in the activities. She appeared cheerful and compliant. 
I believe she will be successful in the years to come, fundamentally thanks to your staff's caring hands. Thank you for giving her the chance to succeed.
Thank you so much for the last  wonderful year! [Our daughter] has really blossomed in your care. We couldn't have found a better school for her educational start. We know the foundation you laid by your talented teachers will serve her well in the coming years.
We wish you continued success!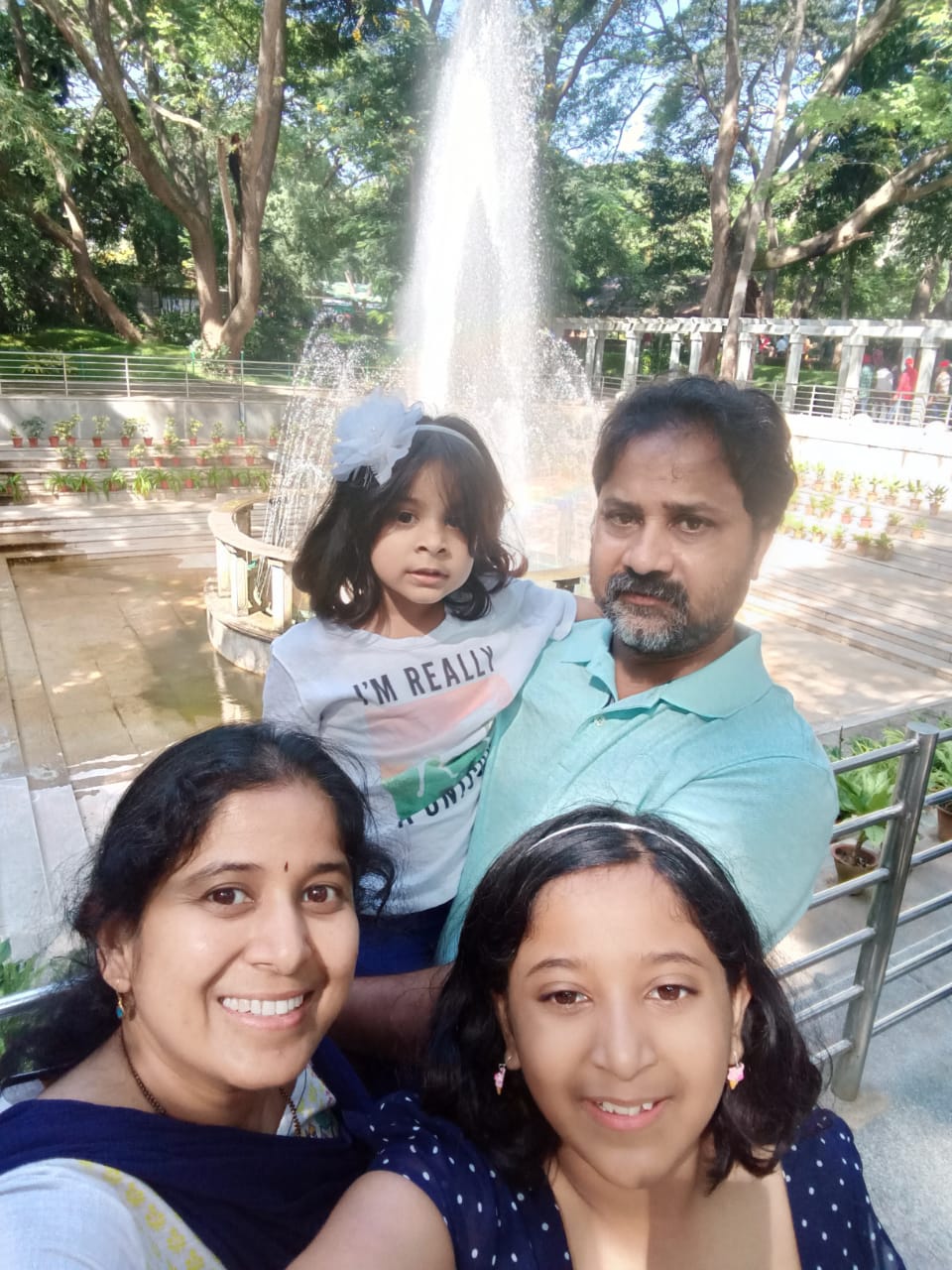 We are parents of Dhanyata Sree Challa, who is stepping into UKG soon.
We are blessed to be in association with Magic spell  preschool that ensures personal care, creative learning and foucs on personality development of the little ones by all means. We believe that being working parents whatever we could not contribute in our child's development Magic spell is doing a substantial job. We are thankful and quite confident that Magic spell school would equip our kid with all the required skills to excel in today's competitive environment.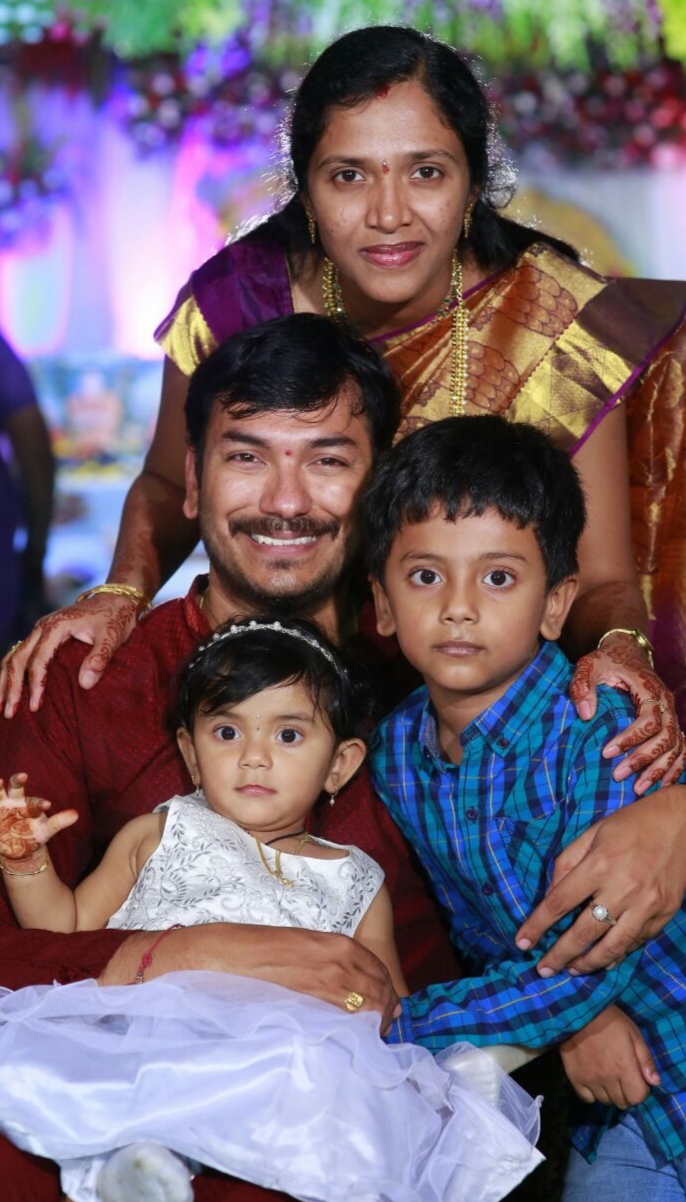 Our association with Magic spell started with our son joining the phonics classes 4 years back.
Thanks to the intensive and detailed training received, he is now a voracious reader able to write his own short stories using all his creativity.
When we came to know the start of Magic Sell pre school, there was no reason to not join our younger kid (Sai Avani) to get the best of the nurture we could expect for her budding days as a scholar.
Need not say she could pick up things pretty fast and even being part of the lower kinder garden, is now able to read the words phonetically, make sentences and show traits of thinking out of the box.
We are one of the proud parents, a BIG thanks to the team at Magic spell for their meticulous efforts in ensuring creative, innovative and interactive teaching methodologies adopted in the curriculum by the institute.
Seshu Kumar Mudiganti & Mythily Nemani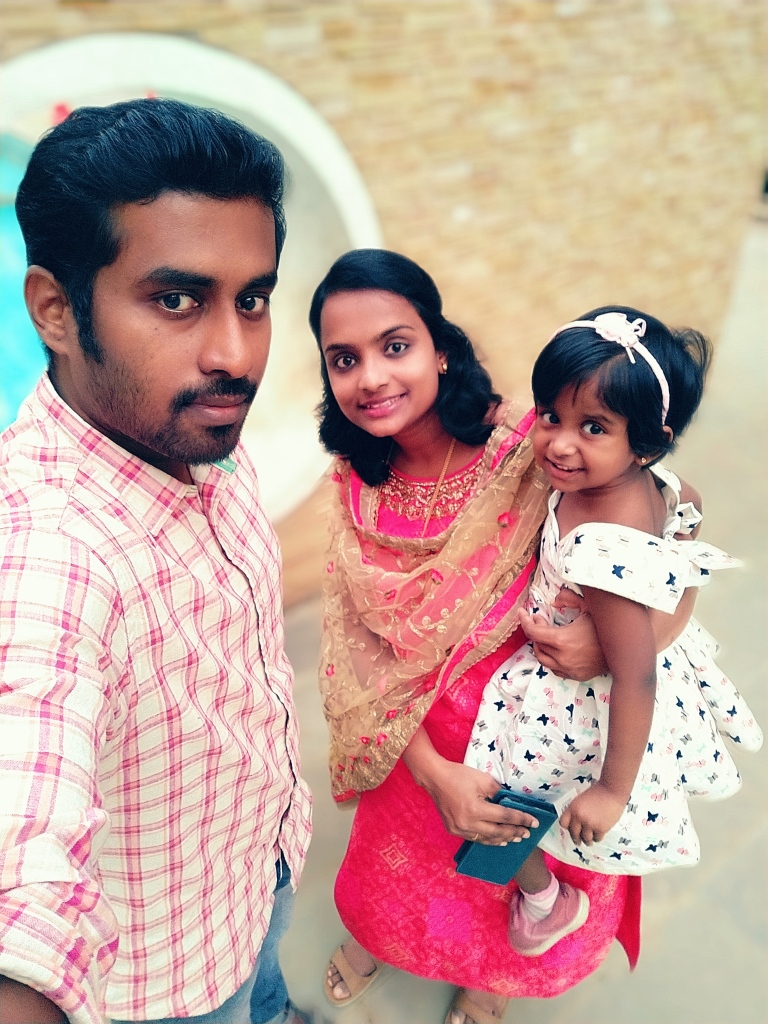 We wish Magic Spell to expand till 12th class  and continue to serve education under the grace of God!
I am very happy with the improvement in reading skills of my daughter Sahasra(UKG). She now very good at reading very big words. She has also developed confidence and self-learning skills after attending the phonics classes.I would to thank all the teachers for the care taken. I am very satisfied to see such improvement in my daughter.
When my daughter Vaishanavi reached Sr.KG the question which worried me the most was "How to make her read English in a proper accent?" It was then I came to know about Magic Spell Phonics School from a friend of mine. I immediately started sending my kid for the class. May be its the method she teaches or the way she handling the classes my kid started loving to go to phonics classes on time. I have noticed that madam is quite patient and many times she cared to give personal attention to kids. Gradually, Vaishanavi developed the habit of trying to read every word that comes across her. It made me wonder how she started reading words and simple sentences in a very less time. After 7 months of classes she can read and write good English. I am proud to know that she is the one who can read and write well in her grade I class. I highly recommend Magic Spell Phonics School to every parent.
We are so happy that our son is enjoying going to Magic Spell Phonics Class where fun and interesting activities begin. It really has made a lot of difference and improvement in his learning of English language. Your teaching methodology moulds and improves his reading, writing and spelling skills to promote him to next level. Now he is able to pronounce all the sounds correctly. He also has overcome fear and shyness. He enjoys attending your class. It shows us how he is being showed the same amount of love and care as at home. We thank God for helping us to find an excellent teacher like you. We really appreciate you being so patient with him and hard working to boost his confidence. We are pleased to convey this message to all. We strongly recommend this course to children aged between 4-6 years.
'Magic Spell ' is an excellent platform for kids to speed up their reading skills in English and improve spellings. We are very satisfied and happy for our son Harsha who has improved a lot in his accent and fluency in reading. I am really thankful to each and every teacher , especially Grace madam who started this wonderful program and created friendly environment for kids. We feel proud of our son Harsha when we see him equivalent in reading with my niece who is in Grade 2. All credit goes to Magic Spell. Magic Spell Phonics School is simply Superb.
Before joining Magic Spell, My daughter Varsha (UKG) struggled to remember the spellings of 5 letter words. This created fear in us whether she would match the standards of grade 1 kid the next year. After joining the phonic class, my daughter showed vast improvement in reading words. She would try and read the name boards on the roadside and also from her dad's laptop while he is working. We were really surprised when she started writing her own sentences one day. Now she reads story books on her own. As parents we are grateful to Grace mam and we would definitely recommend this course for kids pursuing UKG. Whatever I have written, I mean it, We cannot thank enough for the changes and improvement in Varsha.
Thank you Nancy madam for helping to make phonics classes such a positive experience for Rohan. With all your patience, creativity and love, Rohan has achieved a lot this year. He has started off on the right foot by having you as his phonics teacher. You made a great difference for Rohan. You have directed him to trust himself in all that he does. Thank you for your guidance and even for the discipline. He learned that he is strongest when he recognizes what yet is weak and how he might best develop those parts of his spellings and pronunciation of English. Thank you for creating an environment of enthusiasm for learning, appreciation for growing and room for making mistakes along the way. You are not only his teacher, you are also his authority guide and mentor, all rolled into one complete person. I am grateful to have you as a guide for my son, leading by example. My son Rohan is lucky to have the best teacher this year. Wherever he may go in his life, hope he will always remember that he had an excellent guide in the form of a teacher, you with most sincere appreciation.
Hi all, Every child is a gift from God. Their talents are latent and so were parents created to enhance and bring out their skill to limelight. Every sincere and reasonable prayer is always answered by almighty. One such prayer of mine is Magic Spell Phonic School. My son had great difficulty with English language in all spheres. This problem was troubling me all the time, wondering, how much of difficulty he would have to face with education when he goes to higher classes. The prayer and wait of 3 years was answered in July 2016, when I met Mrs. Nancy the tutor at Magic Spell Phonic School, Chitlapakkam, Chennai. Here we go, as to what happened to my son during the phase of nine months from July 2016 – March 2017. Magic Spell Phonic School had levels in covering Phonic subject. They start from the start, yes, the very basic from 'a', but 'a' alone had different sounds. 
I could visibly see that my son had developed a very good rapport and interest with the amicable environment present in amicable manner by Mrs. Nancy. When reading the spelling of a word seemed a hurricane task for my son, he has now turned a freak to get to read every word he looks at every place, house, park, mall, shops etc…and even the lines with perfection. How did this miracle happen? No doubt it was due to the effective and enormous effort put in at the Magic Spell Phonic School.  Mrs. Nancy was not just a teacher who held books and took out a marker and wrote on the board. She was indeed a mentor in my view to get to the mood swings, tantrums, capacity level with extreme patience, endurance and obviously tolerance. God bless her unique way of teaching every kid and make them master the subject. My son is now feeling that English is also a language and no more an alien. Millions, billions, trillions and hellions of gratitude to Magic Spell Phonic School's initiative and a percentage more to Mrs. Nancy in warding off all the fear and lack my son had towards the language. Also as a feather to the cap, in every class children were rewarded with lovely gifts which kept them motivated and enthusiastic. 
My son says, and had said he doesn't want to take leave for Phonics class despite he being absent to school. That is another feather to the cap. Also, my son is writing well these days with fewer or no mistakes than those times where I see a page full of teacher's red marks. 
My testimonial is for parents with kids who has difficulties in reading the language (English) and also for kids who need to learn what the language really is. Thank you once again Magic Spell Phonic School and Mrs. Nancy.
I am extremely grateful to you for having put in your valuable time and helping my son P. Prathap to learn phonics. He struggled a lot in reading before joining the class. But, now he has enjoyed his tenure along with his peers and phonic activities. Thank you for encouraging when Prathap was struggling. I would really appreciate if you can take him further to next level.
I am really pleased with how well my son has progressed in phonics class at Magic Spell. I have noticed a massive improvement with his reading and writing. I was also informed about his improvement at the end of each level of the course. My son really enjoys going to his class. I honestly recommend this class to all my friends.
I got to know about 'Magic Spell' from one of my friends when I was looking for my son Jyotiaadithya's phonetic transcription class for his Spell Bee exam. As everyone would know how difficult that subject is as it is done in Master's Degree and to make it understand to a child of Grade 1 looked impossible but Grace handled it so well that my son learnt it in just four months and now he is very good at it which I think would have been impossible without Grace. She is exceptionally hardworking and leaves no stone unturned to teach her students. I will always be indebted to her.
We are very happy with the teaching methods and patterns. According to us this is a very good course for pre-primary kids and must join without doubt or hesitation. It provided excellent environment and perfect platform for reading for my son Prabhav. 
'Magic Spell Phonics School' is really awesome. The content is delivered to children in a very simple and systematic way. The syllabication is made so child friendly that children can easily grasp it. Within a few months she started to read news paper headlines. Then Grace mam' encouraged her to read story books. She has scored 2nd rank in IEO and also reached 2nd level in Mass Spell Bee. We have no bounds to our joy and happiness as we witness our child conquering tougher and tougher sentences.